Numerous studies have shown that customer-centricity is the key to building thriving, long-lasting customer relationships. From nearly half of consumers deciding to leave a business' website and purchase somewhere else due to a poorly curated experience (Accenture, 2018), to experience-driven businesses reporting up to 1.9x higher customer loyalty and average order value rates (Forrester, 2018), it is clear that companies who put people front and center of their priorities are leading the path to tomorrow's world.
But, beyond just customer experience, how do you make sure that your product will thrive in an increasingly customer-centric market? How can you get to know your customers well enough to provide value that wows them every single time? What does it mean to be customer-centric for companies who are leading with people and purpose as their North Star?
In this article, we will present a starter's guide to customer centricity: how to aim for wow by implementing Design Thinking and what you can achieve by keeping your Dream Persona at the heart of your product development process.
Getting to Know Your Ideal Customer
The first step to a heightened value proposition is understanding who makes up your target group. However, depictions that are vague or only based on demographics will not help as you are not building a product for everyone. Rather, you are aiming at developing a proposition that deeply resonates with the market. This is where the creation of a Dream Persona comes into play.
In order to offer an alternative that is faster, better, or cheaper, you need to know exactly who your dream customer is. Understanding every aspect of your dream customer's lifestyle, including their dreams and aspirations, their hopes and fears, their goals, their priorities, their habits and the problems and inconveniences they face, will bring you a step closer to mastering the creation of a product that brings value to their lives.
The goal is to get to know your Dream Persona as you would know your best friend. Turning your target group into a person, you can talk about and relate to will make it easier to understand how to provide them with greater value — even giving them a name can help attain a more accurate feel for who this person is.
This deep understanding of your Dream Persona will allow your company to create true fans: not just customers who are loyal but who become passionate advocates for your brand. Once you have identified your Dream Persona and attained a thorough understanding of who they are, you can also aim at expanding your market by seeking out where your Dream Persona is, and identifying people who are similar to them.
Crafting Exceptional Value
Now that you know exactly who your dream customer is, the next step is to develop a value proposition that deeply resonates with them. Design Thinking is an extremely valuable framework when it comes to wowing your Dream Persona. It's not just about using a tool or implementing a method: Design Thinking entails adopting a whole philosophy that allows you to identify what it is, specifically, that the market truly wants (hint: what the market wants is not always what it says it wants).
As innovators and entrepreneurs, it is easy to fall in love with our own ideas, occasionally forgetting they are actually meant to bring value to someone else. As much as we are excited about our concepts, we need to keep in mind that we are building them to empower, inspire, and to help our Dream Persona. That's why it is crucial to always keep your value proposition tied to your Dream Persona.
It is also important to note that one company can have more than one Dream Persona. And these different Dream Personas might find different types of value in different propositions. That's why each of your value propositions will benefit from being matched to the specific Dream Persona it's catering to.
Working with Dream Personas will help you stay grounded through the product development process and ensure that you are delivering exceptional value to your target group. The more you understand your Dream Persona and the value propositions they are attracted to, the easier it will be to put yourself in their shoes and develop even better products and services.
But, how do you put that into action?
Checking In With the Market
Part of the core value of Design Thinking is making sure you are keeping the needs of your Dream Persona at the forefront of your development process. In that context, one essential principle of Design Thinking is co-creating with the market. This means that people who are going to actually use your product or service are invited to participate in its creation.
A way to put this into practice is by bringing in your Dream Persona tribe: this can be a group of 10-25 people who embody your dream customer, or who are closely related to your Dream Persona. Making them a part of the development process will allow you to see how they interact with your creation in real life, what they need from it, what they want from it, and use that information to figure out how to best bring greater value to them.
Unlocking Outstanding Achievements
So far in this article, we have explored why it is crucial to develop a people-centric mindset to curate an outstanding value proposition, and we have gone through the basics of how to implement it in your creation process. Now, we would like to share a peek at what's possible by creating and working with Dream Personas.
At Reimaginez, we have nearly 20 years of experience helping ambitious Founders and Leaders make their visions come true and amplifying their positive impact in the world through executive coaching, actionable training, and cultural consulting. Below is just one of our success stories we have achieved together with one of our amazing clients.
This is a glimpse of what's possible with cultural design.
Client: Serial Founder and CEO of a Series-A health-tech company in the US.
Challenge: Scaling up yearly revenue and closing large commercial partnerships to secure market share.
Result: The underlying challenge was a disconnect between the goals, strategies, and priorities within the company, especially between the engineering and commercial teams. Steps taken included aligning the company around a united vision and strengthening their culture, followed by a targeted commercial strategy focused on clearer dream personas and value propositions. These initiatives resulted in increasing the average deal size by more than ten times.
Therése and the CEO's continued collaboration also led to commercial partnerships with three out of the four largest players in their industry, significantly positioning the shareholders for a profitable exit.
Ready to Thrive?
Culturally-driven companies Achieve 18% more revenue per employee than the average
We have worked with 1000+ founders and CEOs, and we have experienced first-hand how culture has an impact on everything, from interactions between team members to talent attraction and retention; from customer relationships and profitability to the speed of innovation and your ability to propel revolutionary initiatives that will wow your Dream Persona and leave a print in the history of your industry.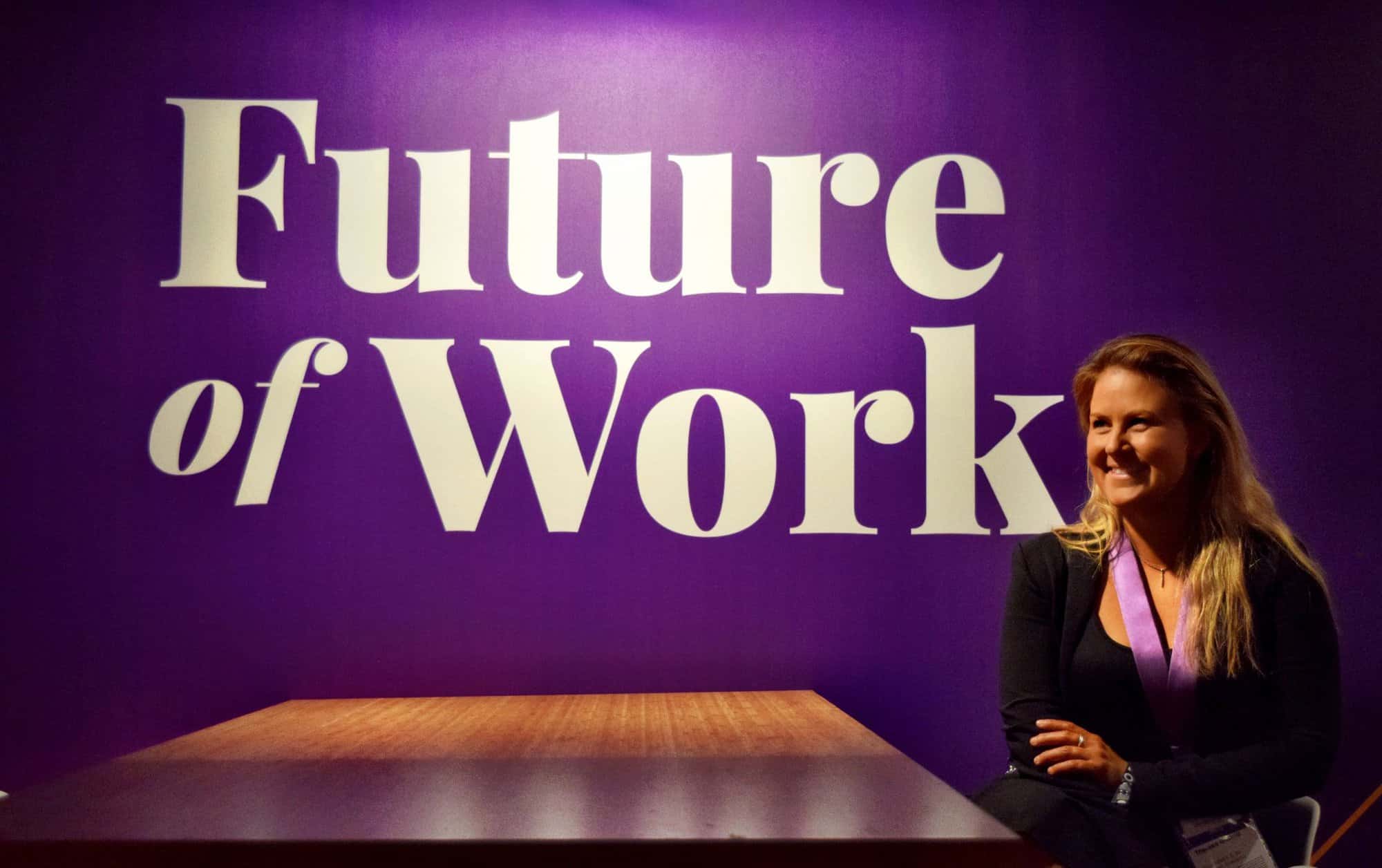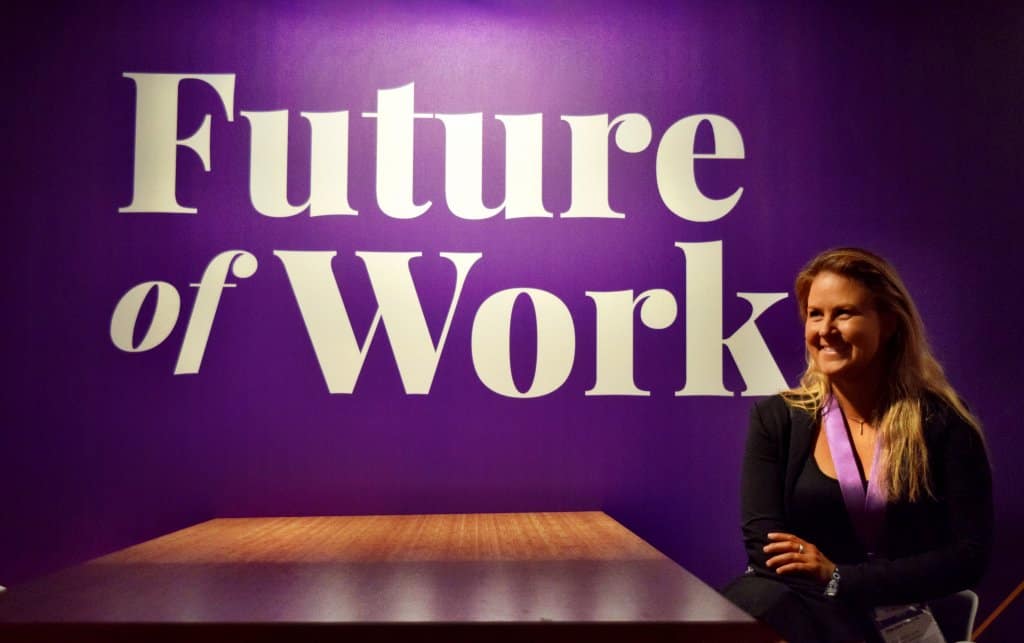 We have built proprietary frameworks proven to deliver transformative change in fast-growing companies. Below is a selection of our custom-designed projects on culture, leadership, and growth that can span from two weeks to a year depending on goals and needs:
Codifying Culture is designed to create a strong cultural foundation to be used for effective leadership initiatives, recruitment, and accountability.
Recruiting on Cultural Fit is a scalable and methodical recruitment model focused on mindset, cultural and value alignment.
Scaling a High Achiever Culture is designed to keep the best people, your High Achievers, performing and thriving.
Strategic Direction and Growth is often delivered as an off-site, followed by an executive coaching program for your management team.
Bespoke Programs are fully customized initiatives that span extensive cultural transformations as well as targeted projects covering culture, leadership, commercialization, recruitment, training, and growth.