Culture Determines Success
Remote Learning Programs Designed for Companies Committed to Thrive
90% of managers need training on coaching employees*
Sense of purpose add years to life*

Welcome to Fully Remote Learning Experience to Superpower Your Teams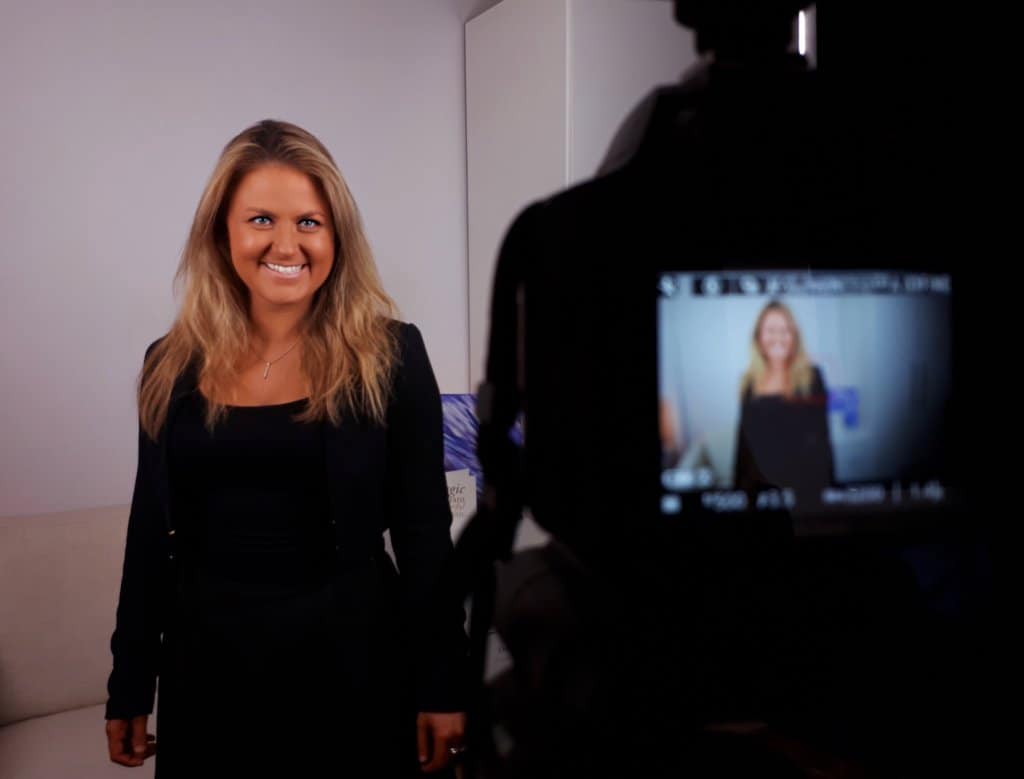 As part of our effort to help leaders and employees to unite around common goals and priorities and to bridge the distance caused by isolation and pressure, we are offering two complementary virtual training programs. These programs based on our in-person bespoke cultural and training programs designed for the C-suite and top talent and are designed to work in tandem.
LeadEx is a leadership program designed for leading distributed teams successfully. Its focus is on the continued development and growth of an engaged workforce while the world is turning.
RemoteEx is a performance program designed for remote teams to reduce stress, boost productivity, and increase wellbeing despite the challenges of uncertainty.
RemoteEx and LeadEx are delivered in the following formats depending on the impact you are looking for
Therése Gedda came and delivered a 'spot on' and inspiring keynote on how to design a thriving culture to business owners and leaders at Nacka Företagarträff. With a fantastic performance, Therése contributed greatly to a successful day!
Therése definitely lives as she learns and as the High Achiever, she took the time to add value by mingling with the entrepreneurs and contribute by doing a radio– and newspaper interview on top of her speaking engagement. She provides a unique futuristic, and actionable perspective on Business Culture and Workplace Engagement founded upon extremely insightful models that truly change the status quo.
We are delighted and thankful for her appearance!
— Milla Ottosson Sippola, Head of Events at The Swedish Federation of Business Owners Nacka
Therése is a fantastic entrepreneurial speaker and CEO advisor who shakes the sky. With almost two decades of experience, she has an excellent understanding of how to design and scale a thriving company culture and how to peak performance as a leader and high achiever.
I've had the pleasure of seeing her on stage several times, delivering a keynote speech at an exclusive conference in Stockholm, as part of a thought-provoking panel at an international book launch, and a workshop to coach and motivate the business elite of the American Chamber of Commerce in Sweden. Therése is incredibly articulate, insightful, and inspiring.
On every occasion, the audience left on cloud nine, empowered to challenge the status quo and make a big impact in their businesses, careers, and lives.
— Amanda Evans, CEO at IMR
19 years and over 10 countries
Therese has inspired, motivated and empowered over 30,000 people all over the world including:
Here are some selected speaking engagements from conferences, universities, and events.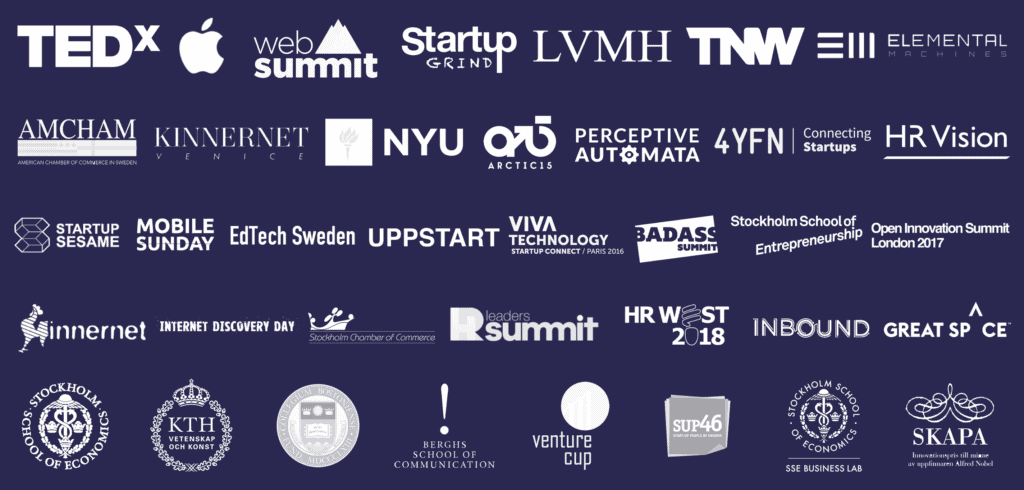 Therése Gedda is one of those rare few who can create magic in any room she steps into. Immediately engaging, accessible, and sincere she captivates the attention of her audience and doesn't let go until they have all experienced the catharsis that comes from experiencing an "aha!" moment that moves you to your core.

With a focus on the Future of Work and workplace culture, she imbues her TED-level talking style and content with nearly twenty years of hard-won lessons and experience that only someone who has mastered their craft can effectively share onwards for the benefit of others. And she does!

Therése is highly driven, exceptionally smart, and talented at navigating the nuances of people and culture; which are just as important to any growing organization as is the tech stack they build on. If your company or organization is lucky enough to be able to work with her, or has the opportunity for her come to speak at your event, don't miss out! Your people, and your company's financial and cultural growth will thank you!
— James York, Director of US Business & Innovation at Enterprise Estonia

Therése is an extraordinary entrepreneur and international motivational speaker.
A conductor of energy and magnetism, she engages audiences through her passionate performances, providing audiences with immediate and actionable insights.
Combining her background in elite fitness and her extensive professional experience, Therése has motivated people all over the world to reach their goals in both their personal and professional lives.
— Stefan Engeseth, Guest Professor and Author
Therése, I was delighted to watch your video recording of the seminar. Congratulations from the excellent presentation.
So much energy and interaction through the presentation (I liked the choices/polls you provided during the presentation).
I really liked the content as well. I was surprised to see you being able to pack so much into the 60 minutes.
– Manav Mehta, PhD, Founder and CEO at Gel4Med Inc.
Turn your vision into reality with an actionable roadmap
Learn how to create a strategic plan that becomes a reality
Get instant access to The Achievement Template For Startups and join The Founders Confidential Club's newsletter